Pearce Paul Creasman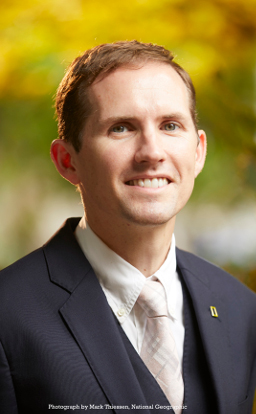 Tel: +1 (520) 621-2414
Office: Bannister Building 403
Email: pcreasman@ltrr.arizona.edu
Webpage: University of Arizona Egyptian Expedition
As the Tree-Ring Lab's curator, Dr. Creasman serves as the primary interface between the Collections and LTRR faculty, staff, students, and other individuals or groups. The primary goals of this work are to facilitate and expand appropriate internal and external use of the Collection, preserve the Collection for future applications and investigations, and promote the educational, scientific, and cultural benefits of the Collection. In further support of the LTRR, Dr. Creasman serves as Dirctor of Graduate Studies.
In addition, Dr. Creasman is an Assistant Professor of Anthropology (School of Anthropology) and Assistant Research Professor of Dendrochronology. In this capacity, and with a background in maritime archaeology, he primarily studies maritime life, ships and shipwrecks in an effort to better understand human/environment interactions, especially in the ancient Mediterranean.
Dr. Creasman is also the Director of the University of Arizona Egyptian Expedtion, which has conducted archaeological excavations in Egypt for 25 years.
For more information, see Dr. Creasman's personal web page: http://creasman.imrd.org