Peter Brewer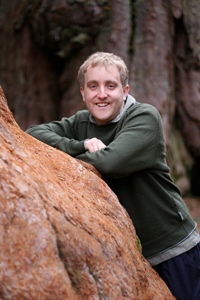 Tel. : 520-621-0753
Email: p.brewer@ltrr.arizona.edu
Education
Ph.D. - Bioinformatics - University of Reading, 2003.
M.Sc. - Geoarchaeology - University of Reading, 2000.
B.Sc. (Hons.) - Botany - University of Reading, 1999.
Previous Positions
Research Interests
The application of informatics in the fields of biology and archaeology, specifically the use of Geographical Information Systems (GIS) and databases.
The adoption of data standards and interoperability within the biological and archaeological communities including the Tree Ring Data Standard (TRiDaS).
Modeling the effect of palaeo and future climate change on the distribution of species.
Software Releases